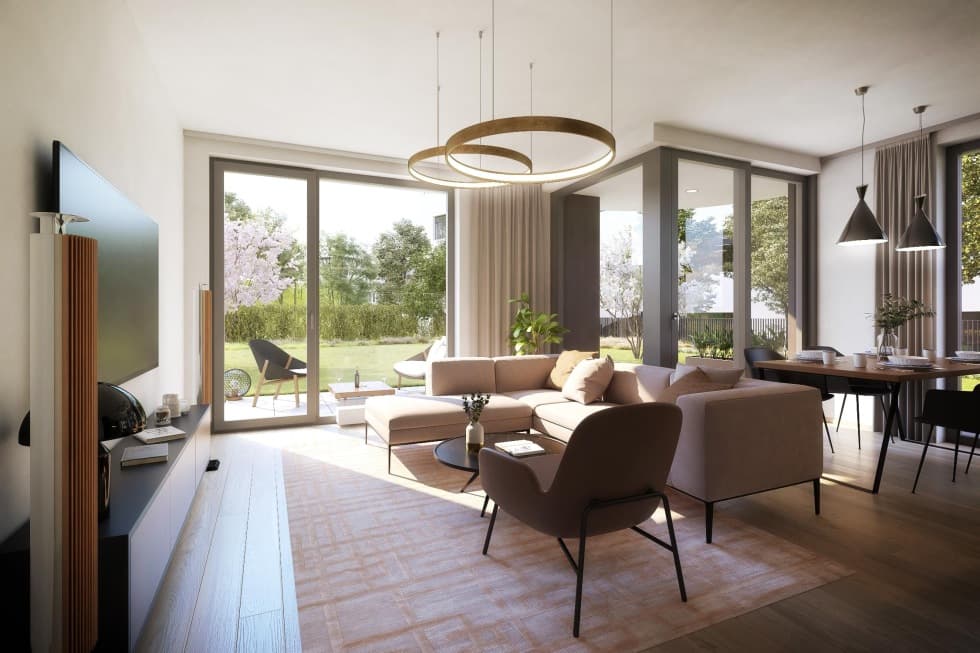 North-west oriented airy two roomed apartment  with a total area of 59 m2 with direct accees to a private spectacular garden of 285 m2 Ideal for dog lovers!  Thanks to its elevation and orientation and the garden this apartment feels large and independent.

The generous living room with preparation for the kitchen is very bright and airy thanks to the windows from the north and west. There is direct access to the garden through the spacious terrace. The apartment offers ample storage space, both in the entrance hall and in the living rooms. The bedroom has an en-suite bathroom equipped with shower, sink and connection for washing machine. A separate toilet with sink has an entrance from the entrance hall.

The apartment has a parking space and has a shed in the garden.